We would like to help people learn about their own and other peoples heritage, therefore we invite you to send in any fond memories you have of the Conservatory and the park and we will place them on this page.

Please email memories@corporationparksupportersgroup.com and attach any photos you would like us to display on this website.

Helen Roscoe - 27 February 2012.
My fond memory is from 1976.
This was my last year at secondary school and 1976 was a very very hot summer. In the last few weeks of the school term I recall setting of to school as usual, but in my bag I had a change of clothes. I would arrange to meet my friend in Corporation Park and we would spend all day sun bathing on one of the grassy banks. This went well until my friend made the mistake of calling at my house for me one morning and asked my Father if I was still going to the park! My Father drove straight over to the park and made me walk all the way back home-3 miles.
Bob Ray - 09 March 2012.
My fond memories are from days gone by.
I recall the 3 concrete cubes with a hole in each, which were stacked on top of each other - they were by the old cafe near the Broad walk, as kids I used to climb in them with my brother. Also whenever I see Rhododendron bushes, I always tend to think of the the park entrance at the top of Sixty Steps as we lived about 10 doors down from there.


Rita Kay, 12 March 2012.
My fond memories are from the 1950's.
When I came to teach music at Blackburn High School for Girls in 1950 to 1955 I had "digs" near to St Marys College. Every morning I walked through the park from East Park Rd entrance, past the conservatory to the West Park Rd exit, then along Granville Rd. Here I reached the converted Victorian mansion house at the end of Crosshill Rd where the first 2 year girls had a very happy time before transferring to the senior school at the top of Montague St. Both of these schools are now only memories. So I know that route through the park VERY well. After getting married and having our first child, my policeman husband Tom discovered, while "on the beat" a desireable house tucked away up Gawthorpe & 2 minutes from the park. We bought it for £1250,00 !!! and I still live there. Our 3 children spent many hours playing & picnicking in the park. The sliding stone was well polished by their backsides & all three learned to ride their 2-wheelers on the Broadwalk, with Tom or me holding onto the saddle then letting go when we were out of breath. What else they got up to when on their own I don't know & did not inquire. Children need their private lives.
I love the park and still to this day frequently walk on the many paths.


Norman Thompson, 8th May 2012.
My fond memories are from the 1980's and early 90's. I was the Superintendent in Corporation Park . My first picture is of the planting inside the conservatory from 1941. The second 2 are the floral displays in the 80's and 90's.
Pictures Courtesy of Norman Thompson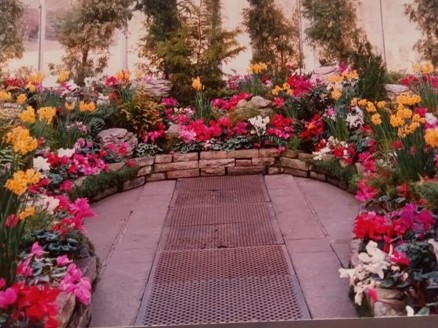 David Gillibrand, 29th November 2012.
My fond memories are from around the late 60's early 70's.
In response to Norman Thompson comments:
I remember the park and conservatory well. I spent many an hour playing in the Conservatory with my friend Andrew. My lasting memory of the Conservatory was the heat and sense of reverence when entering. Andrew and I used to get rides on the dumper trucks up and down the broad walk, way before Health & Safety was invented! Norman, you used to do a great job keeping things straight. Very happy memories.




Dave Hilliard February 2013
My fond memories are from around 1970.
I too have lots of memories of the park as I started to go there with my nan when I was about 3 or 4 years old. I am now 47 by the way. She use to take me to see the ducks and to show me the plants in the conservatory. This has had a lasting impression on me for I have always had a love of the natural world, birds and plant life, though it is not my profession I consider myself a keen naturalist. In my early twenties I moved to Lammack and visited the park regularly but usually to walk a dog or two. I also use the park to run a leadership / treasure hunt exercise with the Prince's Trust group through work. It is surprising how many clues one can set connected with the park.


Here are some other memories and comments from the exploring landscapes project.
15 October to 3 November 2012
Exploring Landscapes
www.exploringlandscapes.org.uk
7 artists worked in 6 parks across Pennine Lancashire, to creatively explore how the parks and wider country side is used.
Lucy Bergman is a film maker who uses a mix of digital media and traditional arts and crafts.
She was based in Corporation Park and here are some of the memories & quotes from people she met using the park.

"I've been coming here since I was a girl and I brought my children too"
"I come here everyday to pray as I walk"
"Watching the trees like this reminds me of being back home in Canada"
"It's the trees that make this park special"
"I come every Sunday on my day off and just sit on this bench and have a drink. Sometimes my friend comes too and we just sit and while away the hours talking and looking at the view"
"We drive over here specially because we love this park"
"I walk down through the park after church. I used to be part of the Blackburn ramblers so I'm still very fit for my age. I'm glad I can still get about."
"I come first thing in the morning, it's peaceful, still and calm. I come to gather my thoughts"
"Who needs to go anywhere else its so beautiful here- you've got all the seasons."
"I come here to build dens. I like to have a secret place that no one knows about"
"I've been coming since I was a kid and now I bring my grand daughter"
"I trained to work with autistic children in the 50's. My teacher told me everything I needed to learn I could find in nature"
"I have to come here to clear my head so I can get through my life"
"The park is in my soul, being in nature lights up a place in your brain, places you'll never see. The park was like a foster mother to me"
"The most beautiful park in East Lancs"
Of the conservatory:
"It's Majestic"
"The town's treasure"
"It breaks my heart to see it in this state, the glasshouse was the heart of park and now it's just a shell"

Jenny Paynter 6th October 2014.
My father was born in 1908 and my mother in 1909 and one of their memories was of the great depression of the 1930's when they were courting. They were unemployed and struggling to find work in the mills, so their great pleasure was to promenade in the park. Apparently there were many more like them and they all used to congregate on the Broadwalk in Corporation Park on Sunday afternoons walking up and down and chatting to others. It cost absolutely nothing but gave great pleasure. They married in 1933 and lived in a little cottage at the top of Dukes Brow where my brother was born in 1935, they then spent many hours in the park with their first born.





Richard Jones 7th February 2018
My fond memories of Corporation Park date from the early 90s; shortly after we moved to the area. I loved taking photos in the park and, in particular, inside the conservatory. The displays were wonderful and a real credit to the gardeners. I was very surprised to find a banana palm complete with baby bananas in Blackburn!
Pictures Courtesy of Richard Jones
The Triumphal Park Archways undergoing works some years ago.
A memory from Bruce Kitchin in 2020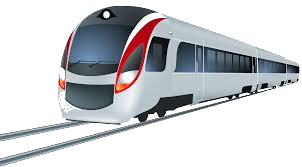 Trainline, click on the train for train times to
Corporation Park, Blackburn.
Opens in a new window.

LANCASHIRE in the UNITED KINGDOM
Latitude 53.757072
Longitude-2.495527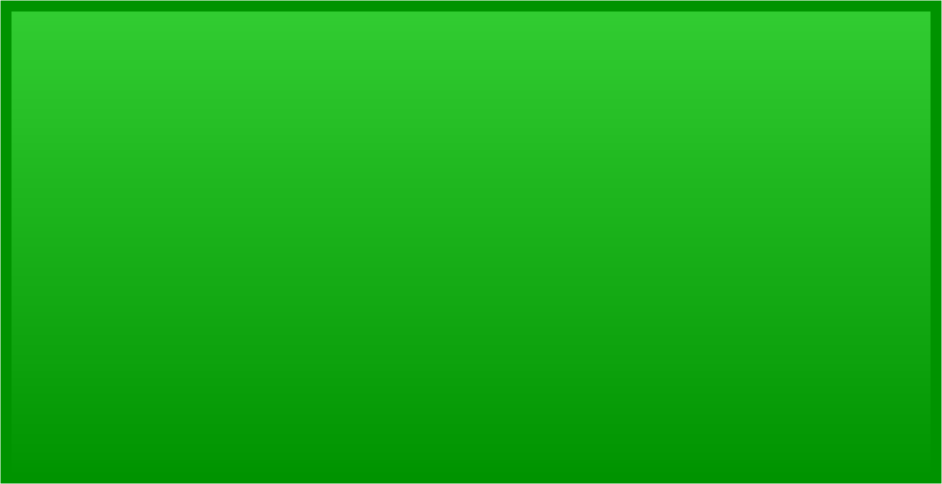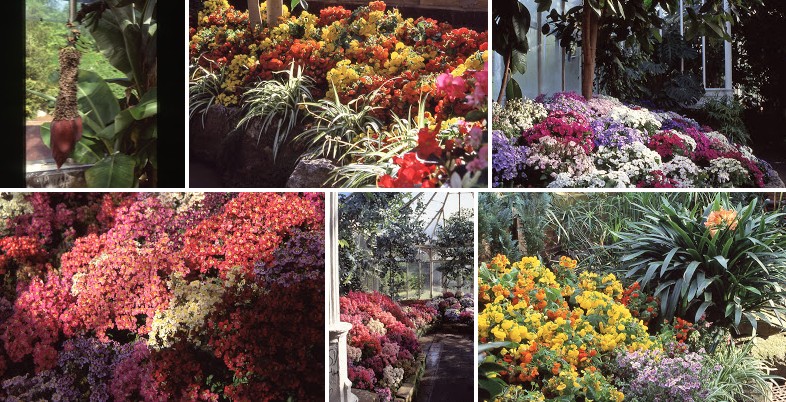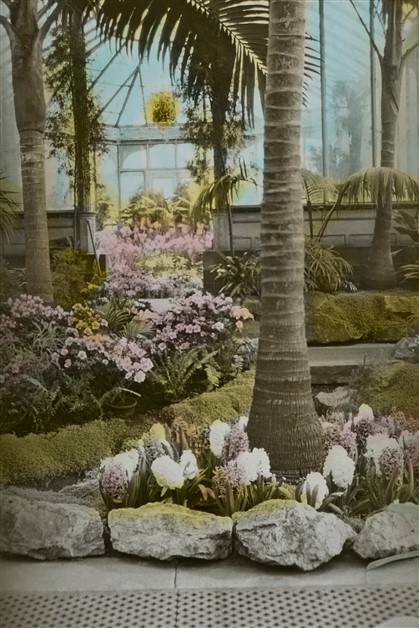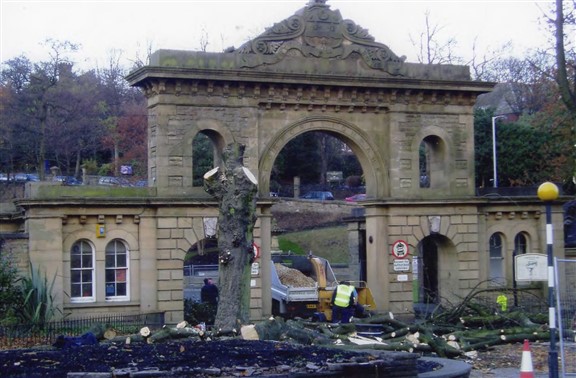 Place mouse over text to pause scrolling text.

© CPSG 2020 -
Contact us
. -
Privacy Policy
- This site is owned, designed and maintained by the CPSG.
Ainsworth Jewellers - 20/12/2020

Hello! We have seen your request for info and memories of the park on another group so we would like to share this article with you. We recently discovered that Ainsworth Jewellers provided the clock for the Conservatory when it was built in 1900, as reported in this article.

We are currently in our 150th year and have been doing further research on our history when we discovered this. At this time our shop was located on Northgate and run by our current Director Phil's great great Grandad who established the business in 1870. We are now the oldest independent business in the town centre, located on Darwen Street for the past 55 years.

It would be great to see the Conservatory restored to it's former glory, more of our local heritage preserved for future generations to enjoy and to learn about the towns history.
Jocelyn Irvine 20/12/2020

I have magical memories of playing in the Park when I was a girl. I had a friend who lived on Beresford Road and we used to go to the park all the time - living in a shop in town, there wasn't much green space nearby.

I also remember the conservatory vividly - a warm, quiet space with the gentle hiss of steam. I used to imagine you could hear the plants grow! And the palms were something I'd never seen. Happy days!