CORPORATION PARK
BLACKBURN LANCASHIRE


Thinking about Volunteering and joining the group?

We would like volunteers from all walks of life, ages, backgrounds and abilities to join us. If you would like to participate please contact us by sending an email to helen@corporationparksupportersgroup.com

Rest assured we do not pass your details to any third parties.

Social Events
In addition we hold regular social events which are good fun.

Please contact us for further information about events and the park by emailing helen@corporationparksupportersgroup.com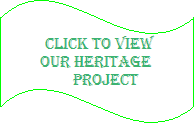 These are the aims of the group;
1.To protect the environment and improve the quality of the park.
2.To involve local residents and users without distinction of religion, opinion, race or gender.
3.To work in partnership with BwDBC, community, voluntary, public and private sectors, organisations and residents.
4.To operate for the benefit of the area and community of the park.
5.To maintain links with other associations and like minded groups.